PLEASE CONTACT ME TO PLACE YOUR ORDER.
Send me your wish and I´ll get back to you soon!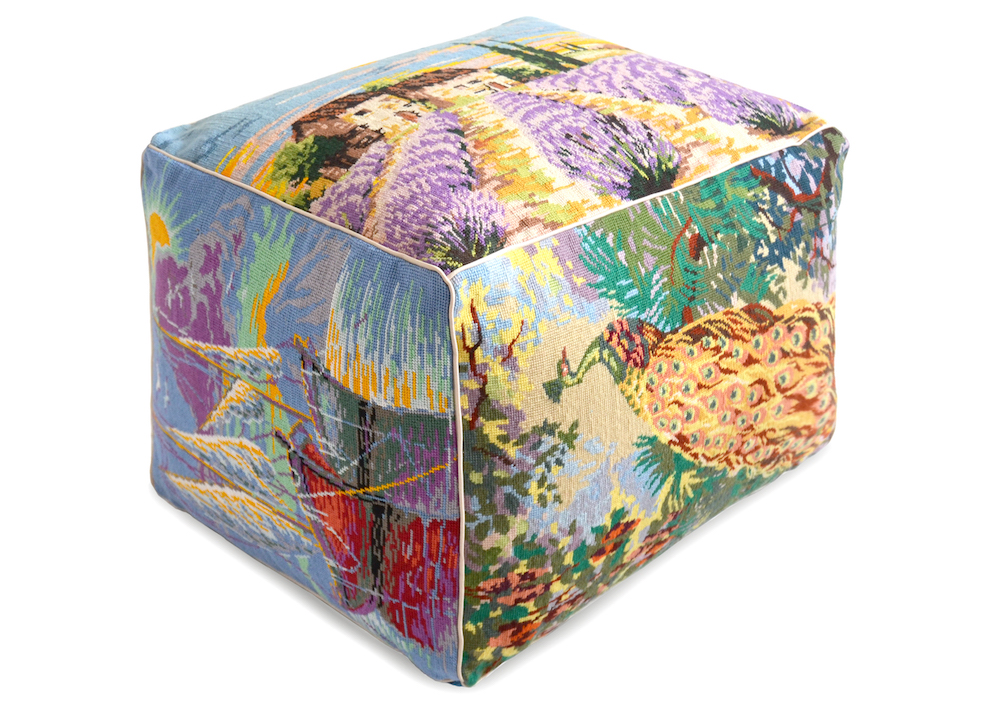 CUBELIN No. 6 Impressionist
PRODUCT DETAILS:

– six handembroidered tapestries, individually trimmed with leather piping
– full-colour inner bag with matching zippers
– contains antiallergic EPS – microbeads, refillable
– protective bag of cotton with cubelin – logo
– partially dry cleaning is possible, no wet cleaning
– a certificate informs about age and origin of the tapestries
– sizes from app. 40 x 30 x 30 cm to 80 x 50 x 40 cm
YOU CAN ORDER YOU FAVOURITE CUBELIN HERE:
Please send me an email and I´ll get back to you!
MONEY BACK GUARANTEE!
I want you to be delighted with your Cubelin!
If you are not completely satisfied, I offer a free and easy return service.
"We all need a place for recreation, to energize, to let go and to dream our dreams."
CUBELIN offers that room for you, a place to just be you and to get inspired.
As I buy tapestries from all over the world I get to hear the stories of mothers, grandmothers or their heirs. They tell me how they stitched the embroidery in weeks full of dedication, while they built their houses and raised their kids. They tell me about their memories, their dreams and hopes and how all those stories of their lifes went into those beautiful needleworks.
You can still sense the spirit behind who crafted the tapestries. Some are stitched very tightly, some more loosely. Some are done with great accuracy, while on others you might find missing spots left unstitched. Sometimes the colours in the wallhangings have faded over the years because they have hung in the sunshine too long.
All these little flaws and traces of time enhance the idea of CUBELIN.
If you value memories, tradition and stories like I do and if you´re looking for interior decoration coming from a place of love, a CUBELIN will be your piece of joy and inspiration for a lifetime."
Gabi Becker, Designer of Cubelin