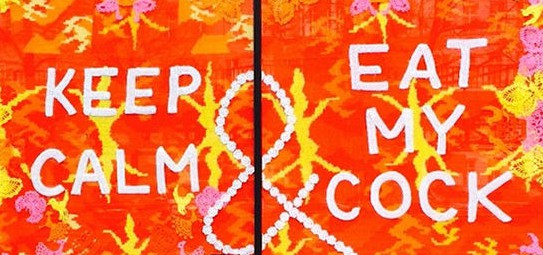 She must be a maniac! This girl from poland – her name is Olek – is so exiting, inspiring and full of bursting energy. She is crocheting her whole world in order to transform it – I am always reminded of a cocoon:)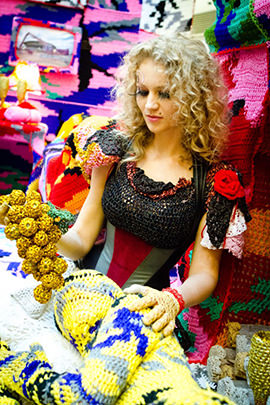 Hard to believe, but her work includes e.g. this complete train:
Olek is unstoppable, least of all by busses, statues or buildings. She even crocheted a whole homeless shelter in New Delhi, India!Today her colourful work is exhibited in museums around the world.Such joy, fun and freedom she is spreading and she is a wonderful example of what may happen if you follow your heart.