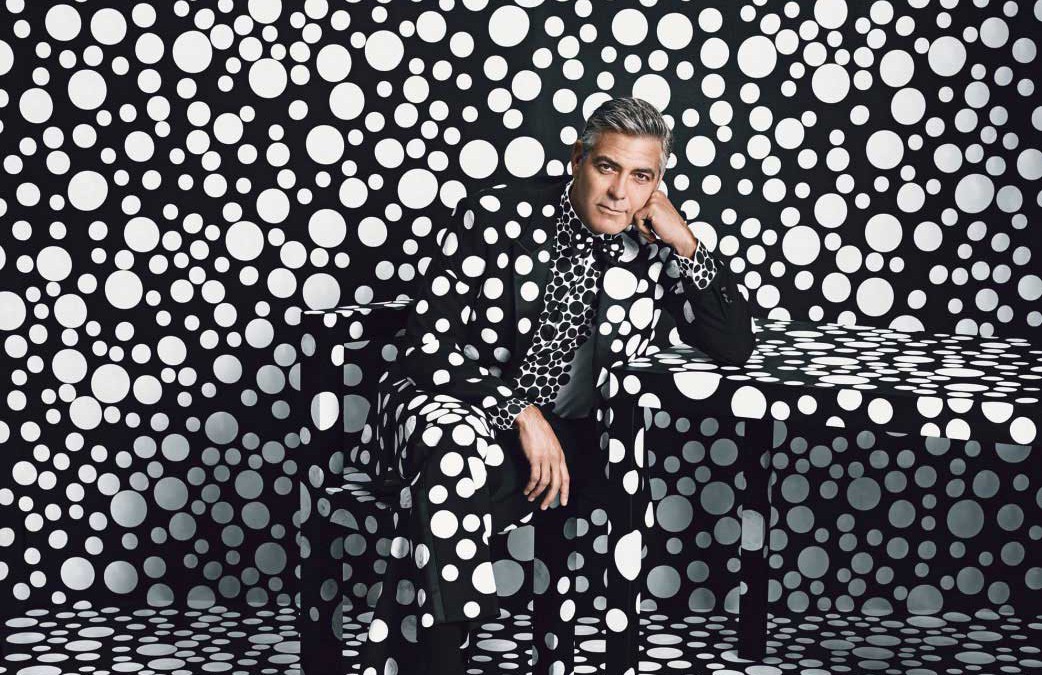 What really drives me as a human being is trying to see the so called outside world from different views and angles.
That´ s why I love to watch perspective changing movies and I am fascinated by art, which is able to do that.
Yes, you might now suggest some drugs for help, but no, thank you ;)
I think our world is so outstandingly amazing, there´s no need for that.
As we all know, everyone perceives the world around us in a personal subjective way.
And some of us really have a whacky experience with it.
Like Yayoi Kusama.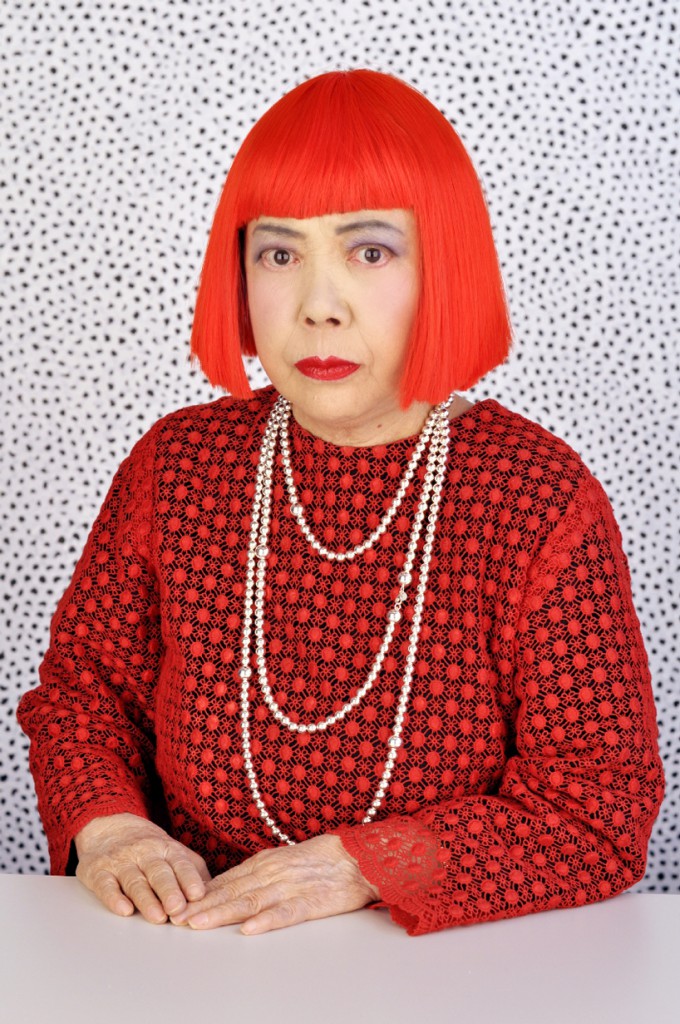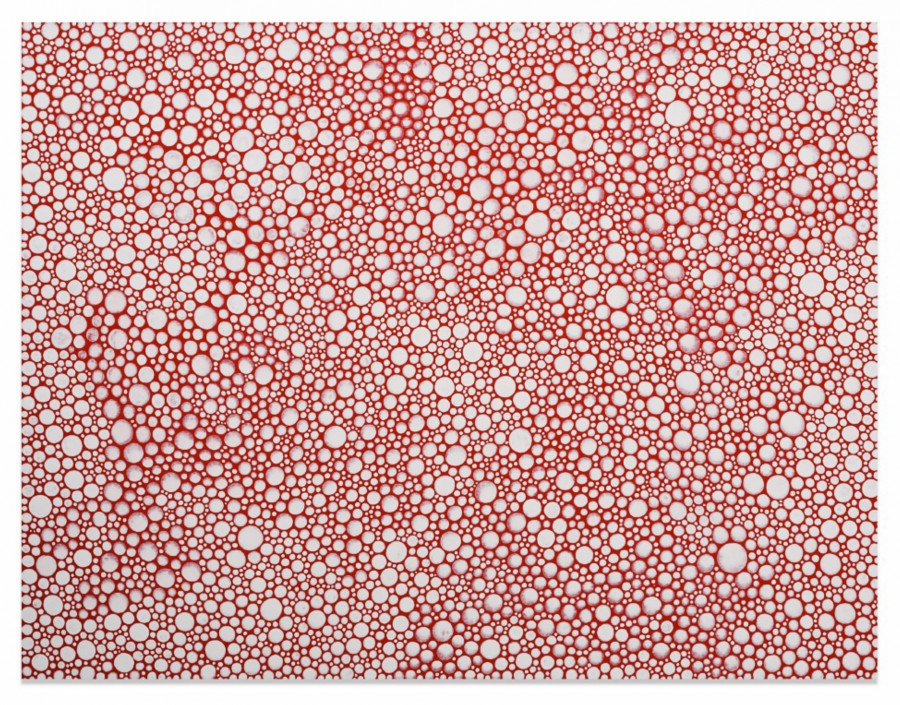 This woman is obsessed with dots. Today she is one of the most important japanese artists and internationally known for her exquisite net and dot paintings as well as her sculpture and performance work.
But how on earth is someone doomed to paint dots over and over again? This background story is what fascinates me about Kusama:
Since she was a young girl she has had hallucinations. They started for example while she was eating her breakfast. She stared at the tablecloth and got lost in its pattern. When she looked up to the ceiling, she saw the same pattern, it appeared at the walls, she saw it on her body and finally in the entire space around her. As she described it, she felt like dissolving herself completely in the pattern until nothing of her remained.
Those hallucinations accompanied her throughout her whole life.
Kusama had to struggle a lot to be accepted by her family. Her parents followed her wish and sent her to New York in 1955 – but only under the premise of never coming back to Japan.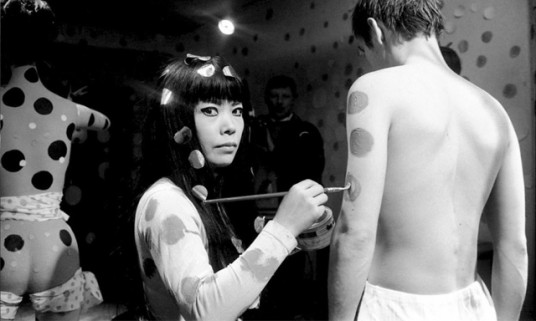 In the recent years some of the big names in fashion business collaborated with her like Marc Jacobs for Louis Vuitton. And I just love the picture of George Clooney for W-Magazine, completely wrapped up in dots and thinking…?
Today Kusama is 86 years old and she is voluntarily living in a mental hospital in Japan and she still does what she loves doing most: painting dots.
This last picture of her work below is about infinity and was part of an exhibiton at the Tate Modern 2012.