Now this is a very special day for me, as today is the 7th anniversary of my man and me. And as we are both pretty occupied with "stuff", we won´t celebrate it in any big way. But that´s fine for us – and I remember a little story to that some years ago.
I have to admit I used to complain about my man not sending me flowers. Once or twice a year would be it.
BUT – hold on!!! Apart from him being the most wonderful, thoughtful, loving and caring man I could wish for – I totally skipped the whole flower expectation thing, when this happened:
We had been in an african shop where I stumbled over this beauty: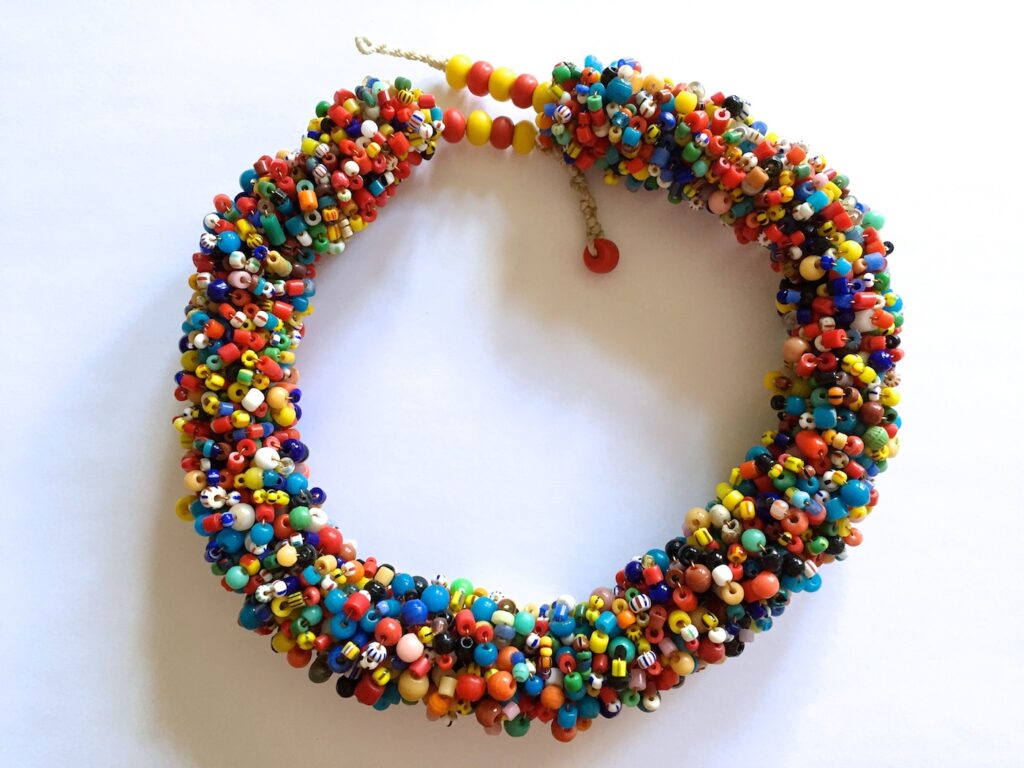 What an extraordinary necklace! I so much fell in love with it – thick and handmade and unique, an absolute must have for me. I still hesitated because of the price – when my man said to me: "You know what! I prefer buying you this necklace instead of a bunch of flowers! You will always think of me, when you´re wearing it and above all: it will never fade."
How sweet was that! And he was so right! I do love flowers, but it is so sad to see them often fade away so quickly.
Well here is the reason why we actually had been in this african shop. We then bought this amazing red feather headdress, which I was looking for many years to find.
It´s a beautiful artistic piece and looks very decorative at our living room wall: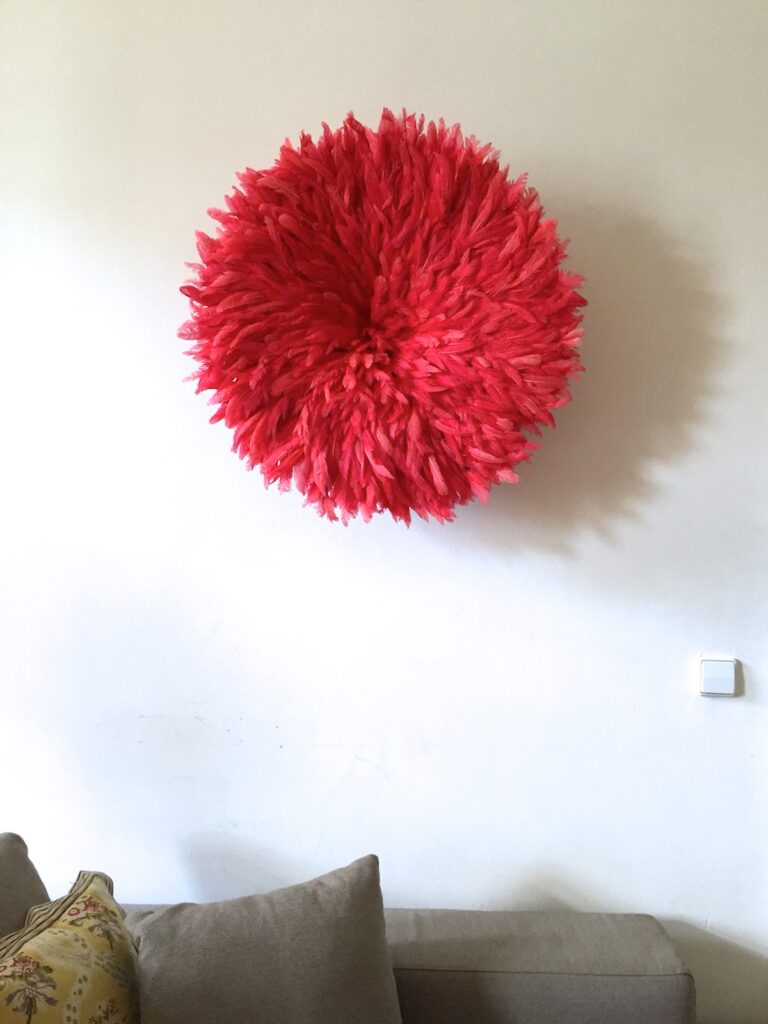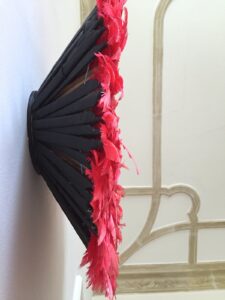 Meanwhile, the bright red has already faded a little. This is because we had to treat the feathers with chemicals to get rid of some african insects crawling out of the artwork;)
But we still love and enjoy it. Maybe you can imagine the two of us sitting occasionally (like on this special day) below the crown of feathers, holding each others hands ;)
Now – if you liked this little post, please share the inspiration for making our homes a beautiful place of love – because home is, where the heart is!
Have a lovely week!
Gabi