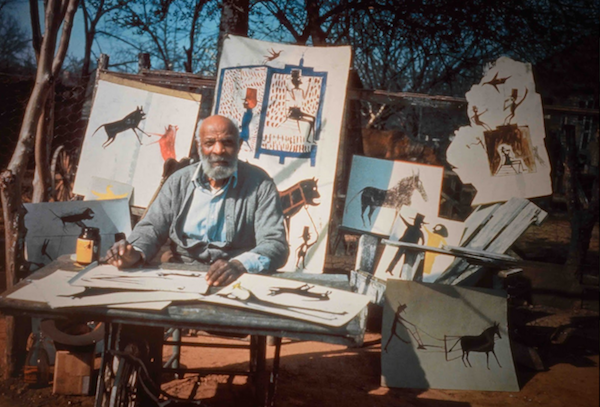 What a wondrous world this can be!
Setting scenerie for the most extraordinary stories: this one about Bill Traylor really intrigued me!
This man was born a slave in 1854 in Alabama. He never was educated in writing or painting and worked all day in the hot fields.
When he was about 80, he was all alone and moved to Montgomery.
Then in the age of 85 (!) he picked up a pencil and a scrap of cardboard and started to draw. Until 1942 he used to sit on a box and paint – day after day.
His works were appreciated by only a few people – he once did a small exhibition. During the war he stopped drawing and when Bill Traylor died in 1949, he left behind about 1200 drawings.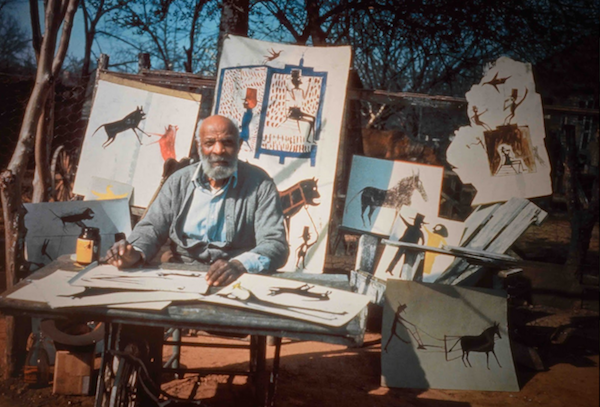 Today this amazing man is considered to be one of the most important self taught American folk artists.
I couldn´t resist to share his works – I love his free, intense and energetic way of drawing – so playful in his way of creating archetypical pictures.
And again it shows the power of passion. You never really need much to express yourself.